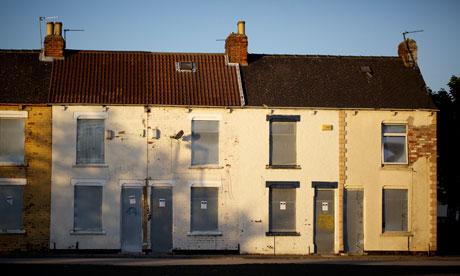 Price guarantees aren't possible in a property market that isn't rising as quickly as we would like. There are, however, ways to quickly improve the value of your home without spending a lot of money.
Adding space Wanting more than you pay for is common. Flowing, open plan spaces really give good first impressions on people. One day, people may come to realize that separate rooms are quieter, easier and more pleasant in multi-people households. For now, however, the desire for open spaces makes adding space increase value.

Non-structural wall you can easily remove to open two rooms into one. The kitchen could possibly be opened into the adjoining dining area. A living area that deserves the installation of French doors can open it to the outdoors and double the size of the living area

Landscape If you own an apartment, this isn't easy. Home owners should de-tangle, prune, weed and love their gardens. Otherwise, gardens can obscure views, darken interiors, promote mold, and block a good view of the house. A well-kept garden can add dollar value to a home on the market. Create one you can easily maintain and enjoy. Watch large trees. Broken branches can damage a house and large natives need to be inspected for termites to make sure they're safe.

Natural Lighting Natural light creates a feeling of more space in a home. Space adds value. By adding a skylight for about $500, can be a real value-add improvement. It will also add extra heat to a room. It can be wise to pay a little extra for a well-insulated skylight if it's going on a north or west-facing roof section. Quality electrical lighting is also good. Dimmers on the switches for living areas create extra mood, and are great to turn on for a night-time open inspection if your house is on the market. High wattage bulbs make small spaces feel larger, and soft lighting brings warmth to empty spaces.

Repair Drips and Cracks Proper maintenance and repairs of little things are just as important as the big things. Investing in maintenance and repairs can be crucial to a future sale. Houses that get attention in this buyers market are in tip-top shape—no dripping taps, no plumbing leaks, no rusted gutters, no flaking paint, no busted windows or stuck doors.

Bath and Kitchen Repairs These are two key rooms for adding to the emotional value a buyer will place on your home. In the bathroom, clean the grout, fixed cracked tiles, update any doorknobs or faucets. In the kitchen, you should reseal the gaps between the splash back and bench top. Clean everything thoroughly and work out any cheap fixes to improve the look. You can add new drawer handles or a new range over the stove to give the room a fresh new look without having to spend a lot of money.

Everyone wants to get the most they can from the sale of their homes. If you make these few simple repairs, you can greatly increase the value of your home and the profit from the sale.